PARENTS NIGHT OUT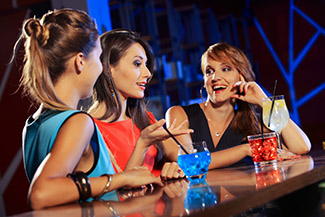 Need a night out but don't have a babysitter? A night out has never been more fun and convenient.  You can relax and enjoy your evening with friends and loved ones at dinner, or even take the time to catch up on some shopping. Drop your children off to Imajine That for two hours of playtime so you can relax knowing your children are safe and having fun.
Imajine That and Salvatore's Restaurant have partnered up to offer a special reservation package that is fun and affordable option!  To help make life a little easier, Imajine That will call Salvatore's Restaurant and book your reservation for you when you call to reserve your Night Out slot. 
Here's How It Works:
WHEN: Friday & Saturday nights.
WHERE: Imajine That Museum, 354 Merrimack Street, Lawrence, MA.
TIME: Any two hours between 5:00 & 8:00 PM (extended hours available for additional fee)
COST: $16.95 per child. Price includes pizza and juice for each child.
WHO: Children who are walking - 9 years old. Exceptions will be made on a per child basis.
SPACE IS LIMITED!
You are not required to eat at Salvatore's to take part in the Night Out program.