EDUCATIONAL WORKSHOPS IN LAWRENCE, MA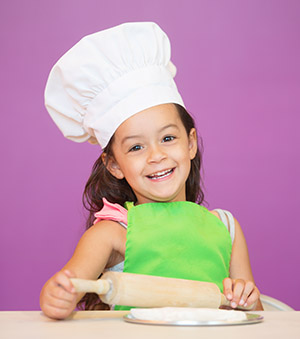 Join us for one of our daily 30-minute exciting hands on educational workshops designed to engage children and parents alike. We offer several different types of workshops, which change monthly! All of our workshops are aligned with the Massachusetts Curriculum Frameworks & Guidelines for Preschool Learning Experiences. Each workshop we do in our facility is designed to be educational, inspiring & FUN! All workshops are guided by one of our Imajinators.  Adults are encouraged to roll up their sleeves and create with us.
Here is a Sneek Peek on the Workshop Topics
Science FUN:
Your little ones will learn and explore the world around them as they embark on some of the coolest and safest hands on experiments! Science experiments vary weekly. These are all experiments that you will learn you can do at home as well!
MYO:
Your child will get to wear a fun chef hat and create a variety of delicious items! Your child will learn to make various items, such as pizza and/or dessert items. We offer a variety of yummy items to make each month, so please take a peek at the calendar!
STEM ROBOTS:
Come explore KIBO! KIBO is our Kinderlab robot kit specifically designed for young children. It is different from any other kit out there because it appeals to both technically minded kids and those that connect more to arts and culture or physical activity. Young children learn by doing. Children build their own robot with KIBO; program it to do what they want. KIBO gives children the chance to make their ideas physical and tangible—exactly what their young minds and bodies' need. And KIBO does all this without requiring screen time from PCs, tablets or smartphones.
MUSIC & MOVEMENT:
Our partner South Bay Early Childhood will be leading this amazing program.  Everyone loves to dance and move, now is the time to have some fun and dance with your little one!
LITERACY CIRCLE TIME:
Our partner Greater Lawrence Community Action Council (GLCAC) will be leading this amazing program. They not only offer an interactive story time, but various literacy activities for you and your little one to engage in together.