AFTER SCHOOL PROGRAM IN BOSTON PUBLIC SCHOOLS
ENROLLMENT APPLICATION - Fill Out Now!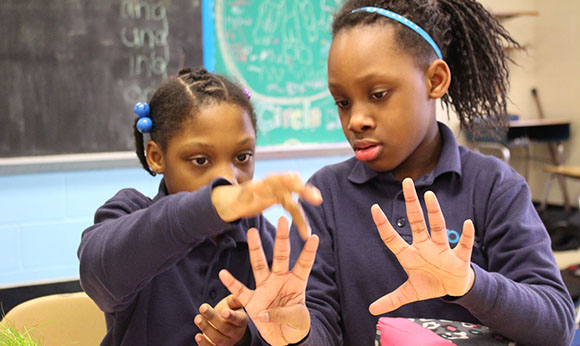 Imajine That After School programs are an extended day supplemental after school educational program for children from K - 5th grade. The goal for all Imajine That After School programs is to support families needing after school care with a quality enrichment program that compliments the students' academic day and enhances creativity utilizing state-of-the-art interactive tools, technology and curriculum. Imajine That partners with the community and school district to not only support the academic goals and achievements for the students, but also support the development of the whole student – mind, body and spirit. Imajine That understands a child will succeed and work their hardest when he/she is motivated, engaged, felt heard and are in a safe nurturing environment.

Our After School Program Philosophy is to have our Imajine That Extended After School programming in an ideal venue for innovative play-based education, and contribute to the health and physical wellbeing of children as it occurs during a time of day when children are most likely to be sedentary if not given options. Our philosophy also includes not just a passion for the education and development of the children in our program, but also for all early childhood educators.
Our Extended After School Programs Support & Develop Each Student By Providing:
Academic support
Interactive education
Customized curriculum
Specialized products and activities such as Math and Movement, Kinderlabs Robotics, and WGBH Ready to Learn apps
Perseverance skills and techniques
Critical thinking and problem solving skills
Skills for healthy, mutual relationships
Self regulation and emotion control
Communication and listening techniques
Youth leadership and automony
Engagement and excitement in learning
Teamwork skills