OUR TEAM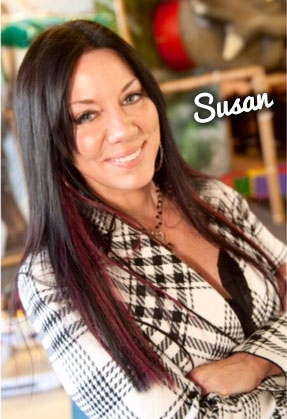 Chief Curiosity Officer
Founder/CEO & President
Susan Leger Ferraro


susan@imajinethat.com

Susan Leger Ferraro started her career at the age of 17 in her parents' house and ended up building an empire 30 years later. Susan is the Founder of Little Sprouts Inc., CEO Imajine That, Inspirational Ones, and Peace Love and Happiness, LLC. Under the leadership of Susan; Little Sprouts Inc. received $10MM through the prestigious US Dept. of Education Early Reading First Preschool Center of Excellence Award three separate times, raising children's reading proficiency scores from the 60th % in most at risk communities in Massachusetts to top 5 %. Susan grew Little Sprouts 225% in four of the most economically challenged years and was awarded the Boston Business Journal's Pacesetters Award. Susan Leger Ferraro is also currently the Chief Innovation Officer for The Lupoli Companies and its real estate division of Riverwalk Properties. Most recently, she was recognized with the US Small Business Administration's Massachusetts Woman in Business Champion award, Greater Boston Small Business Enterprise Entrepreneur of the Year award, Boston Women's Fund Woman of Action Award, Top 100 Women Led Businesses in Massachusetts, National Top 100 Diversity Owned Businesses, Beacon for Homeless Families award from COMPASS for Homeless Families and the Massachusetts School Committee Partners in Education Award.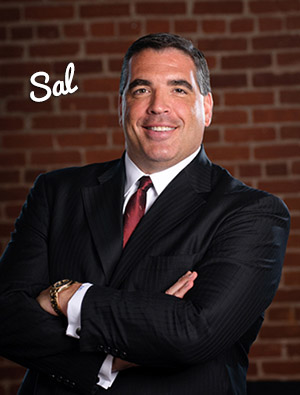 Chief Inspirational Officer
Salvatore Lupoli

Salvatore Lupoli
can best be described as a visionary entrepreneur who has created a number of successful businesses from the ground up. As the founder and leader of Sal's Pizza retail and wholesale, Salvatore's Restaurants, Riverwalk Properties and JeNet Management, he remains motivated by his commitment to make a difference in the communities he serves.
His innovative approach to building ambitious teams that exude confidence and optimism has provided Sal with the ability to raise more than $200 million dollars of capital for his business interests. Sal attributes much of his success to the values instilled in him by his parents at an early age. Growing up, Sal was one of six boys who learned that family values and hard work are the cornerstone of real success. As the captain of the Chelmsford High School football team Sal was a natural leader, committed to supporting his players. Sal's focus in school and on the field resulted in him receiving a full athletic scholarship to Northeastern University where he again rose to become captain of the football team. After graduating cum laude with a degree in business management and an eagerness to apply his newfound knowledge and experience, Sal immediately started his first business.
Sal's motivation each and every day is a deep-seated desire to improve the lives of those people around him. His passion stems from this simple belief; job creation stimulates the economy. This philosophy has created an organization that employs more than 1000 people. Despite all his success, Sal remains humble, approachable and open to hearing new ideas. Sal challenges his team to focus on continuous growth and improvement and encourages them to always provide exceptional customer service. Sal's customer-centric approach has effectively combined the complimentary channels of his organization. Sal's tenacity to pursue his vision combined with a focused awareness of future challenges and opportunities are unique characteristics of his management style. His accomplishments are a testimony to the axiom that the American Dream is alive and well; that vision, driven by values is a solid foundation and the greatest recipe for success. But it's only the beginning.
In addition to his BS in Business Management, Sal holds an MBA from the MIT Sloan School of Management. Sal is also a recipient of numerous awards that have recognized his many achievements, including: Boston Business Journal's 40 Under 40, Boy Scouts of America Distinguished Citizen Award, Enterprise Bank's Entrepreneur of the Year, Small Business Administration (SBA) Entrepreneur of the Year, Ernst & Young New England Entrepreneur of the Year, the I Migliori Award and the Housing Families Corporate Citizenship Award. Sal is a frequent keynote speaker at educational institutions including the Massachusetts Institute of Technology and Northeastern University as well as several Fortune 500 companies. He also serves as a moderator for numerous panels and debates for local political officials and congressional leaders.
Sal's greatest joy comes from being a loving husband to his wife of twenty-five years and a supportive father to his daughter and son. He also cherishes time with his mother and his brothers who work beside him at the Lupoli Companies.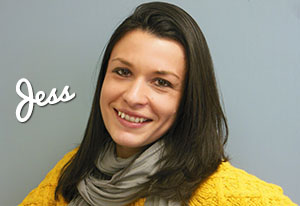 Creator of New Relationships
Vice President
Jessica Brenes


jessica@imajinethat.com
Jessica has always had a passion for early education. Her quest for knowledge began at Saint Joseph's College of Maine, where she received her Bachelor of Science Degree in Elementary Education. She has proven herself a leader as she has progressed through various roles at both the Early Education and Childcare Center and Imajine That. Jessica started her career at the Early Education and Childcare Center in 2006 as an Executive Director; by 2011 she was overseeing six Boston Schools as the Boston Regional Director and was also responsible for New Business Development. In 2012 she joined Imajine That, her passion to provide the best education to children is clear in successfully rolling out programs, and overseeing the growth of the business. Under Jessica's leadership, Imajine That has opened Extending Learning Day Programs and Family Engagement Preschool Centers in the Lawrence and Boston Public Schools.  Jessica has developed various corporate partnerships as well as grown Imajine That by 110% in 2013. She not only continues to grow herself and her teammates in the workplace, but she takes her skills to a national level as well. Jessica has presented at numerous trainings both locally and nationally for US Department of Education and Early Reading First Conferences in New Orleans and Texas, to company trainings in both Lawrence and Boston.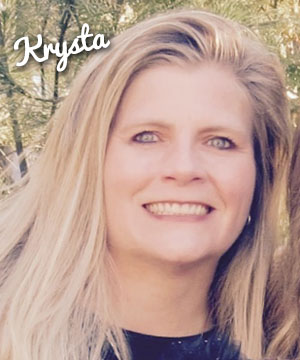 Chief Learning Officer
Krysta O'Neill


krysta@imajinethat.com
As Chief Learning Officer at Imajine That, she works alongside the CEO and collaborates on the vision for instituting learning and development initiatives throughout the company. She leads the coaching, mentoring and management training initiatives of Imajine That. Krysta does this by being psychologically invested in the learning process herself, and maximizes the engagement of her team by measuring effectiveness. In addition to the learning development she is responsible for day-to-day activities including revenue & sales growth; strategic planning, quarterly & annual financial goal management and talent acquisition. O'Neill was formerly the VP of Operations for the Early Education and Childcare Center and a founder of Netspoke, a web and audio conferencing company north of Boston. As VP Operations, she led the Early Education and Childcare Center to double it's size in revenue and number of schools in 6 years. The growth in revenue from 6 MM to 12 MM and schools from 5 to 12 during the tenure of her leadership resulted from modeling leadership to the companies 300+ employees. She also was a key part of the leadership team that managed the acquisition of the Early Education and Childcare Center to American Education Group. Prior to the Early Education and Childcare Center she lead Netspoke through rapid growth to over $13MM that earned a ranking in the Inc. 500 in both 2004 and 2005 as one of the fastest growing private companies in the U.S. Under O'Neill's direction, Netspoke expanded to 7 locations and 100+ employees in under 5 years. She was responsible for the financial operations of the company including all financial projections, corporate audits, procurement and contract negotiations. O'Neill managed the company through acquisition by Premiere Global (NYSE: PGI) and served as integration manager receiving the highest score possible for a successful integration. She resides in Wilmington, MA with her husband and son.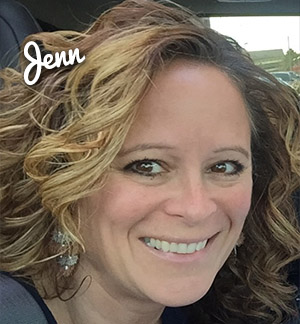 Regional Director, Extended Learning After School Program
Jenn Michalozski


jenn.michalozski@gmail.com
Jenn started her career in Early Childhood Education in 1988 while a senior at Peabody Veterans Memorial High School. From there she continued her education and passion while attending North Shore Community College and Northern Essex Community College, in the field of Early Childhood Education. Jenn has been an educator for staff, children and their families for close to 28 years.
She started as an Assistant Teacher in a childcare center in Peabody and quickly made her way to Director, where she was employed for close to 10 years. She left this role to help support the opening of a new childcare center where she was Director for another 10 years, supporting the small community of Georgetown. From 2007-2010, Jenn was an Executive Director with KinderCare Learning Centers in Peabody and North Andover. Jenn spent the following 3 years with the Early Education and Childcare Center where she was Executive Director in Lawrence and supported the new school openings of NEBC-Andover and Wilmington where she was Director. In 2013, Jenn took on the role as Early Childhood Home Visitor for CTI Head Start in Lowell. It was Here that Jenn was able to challenge herself into a different role that supported the families in educating themselves, as well as helping them to develop skills that allowed them to be able meet the developmental milestones of their children, in the home. In June 2015, Jenn took on her current position as Regional Director for Imajine That's Extended Learning After School Program in Boston. Jenn is currently overseeing the after school programs located in 6 of the Boston Public Schools. Jenn is also a devoted mom of 4 children ranging from age 15 to 22 years old. She is also a Nana to her 2yr old grandson. Jenn resides in Peabody with two of her youngest girls and her husband.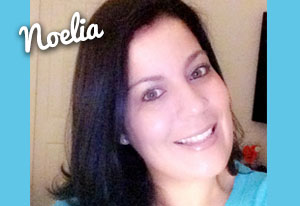 Director of the Early Education Program, Imajine That University
Noelia Caban


noelia@imajinethat.com
Noelia has been working on making a difference in the early education field since 2005. Noelia has over 20 years of experience in the field working as an infant, toddler, and preschool teacher, one-on-one tutoring for students, as well as school administration roles. Noelia enjoys not only making life long connections with the children, but also with the families in her programs. She understands that parents, teachers and school administrators need to be in partnership to support the development of the children successfully. Noelia resides in Lowell with her three wonderful boys who are now 13, 15 and 21 years old. She is a proud Airforce Mom to her oldest son who is in the Airforce and is working on making this world a better place.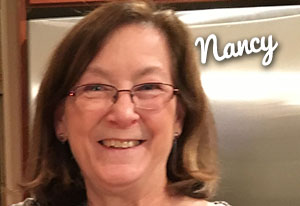 Director of Training and Development
Nancy Toso


nancy@imajinethat.com
Nancy has been passionate about quality early care and education since her first job as a camp counselor. She pursued this passion through college, receiving her B.S. and MEd. from the University of Massachusetts, Amherst. Nancy spent the beginning part of her career working in the Amherst area as a toddler and preschool teacher, Director of a small parent-run center, and finally owner/director of a small center. After moving to eastern Massachusetts, Nancy helped start a Resource and Referral agency, where she worked as a parent counselor and professional development specialist for 22 years. In October 2007 she joined the staff at COMPASS for kids as the Director of Training and Program Development; Imajine That acquired COMPASS in October 2015. Nancy currently develops and oversees all aspects of the Imajine That COMPASS professional development for early childhood and school-age educators and parenting education throughout Massachusetts. Nancy has been involved in a variety of quality early childhood initiatives, including the development of professional development curriculum and QRIS. Nancy continues her engagement with the early childhood community through her many connections and relationships. She is on the Governing Boards of the Essex County and Massachusetts Association for the Education of Young Children (AEYC), and is also an adjunct faculty member at Wheelock College.