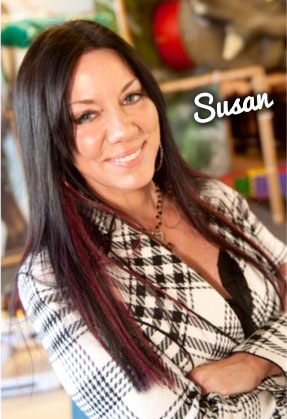 Chief Curiosity Officer
Chairman of the Board
Susan Leger Ferraro


susan@imajinethat.com

Susan Leger Ferraro started her career at the age of 17 in her parents' house and ended up building an empire 30 years later. Susan is the Founder of Little Sprouts Inc., CEO Imajine That, Inspirational Ones, and Peace Love and Happiness, LLC. Under the leadership of Susan; Little Sprouts Inc. received $10MM through the prestigious US Dept. of Education Early Reading First Preschool Center of Excellence Award three separate times, raising children's reading proficiency scores from the 60th % in most at risk communities in Massachusetts to top 5 %. Susan grew Little Sprouts 225% in four of the most economically challenged years and was awarded the Boston Business Journal's Pacesetters Award. Susan Leger Ferraro is also currently the Chief Innovation Officer for The Lupoli Companies and its real estate division of Riverwalk Properties. Most recently, she was recognized with the US Small Business Administration's Massachusetts Woman in Business Champion award, Greater Boston Small Business Enterprise Entrepreneur of the Year award, Boston Women's Fund Woman of Action Award, Top 100 Women Led Businesses in Massachusetts, National Top 100 Diversity Owned Businesses, Beacon for Homeless Families award from COMPASS for Homeless Families and the Massachusetts School Committee Partners in Education Award.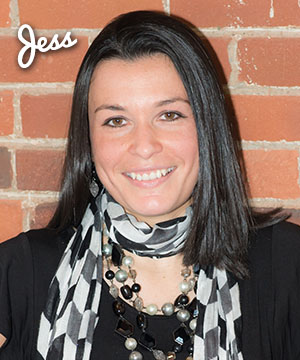 Creator of New Relationships
Chief Operating Officer
Jessica Brenes


jessica@imajinethat.com
Jessica has always had a passion for early education. Her quest for knowledge began at Saint Joseph's College of Maine, where she received her Bachelor of Science Degree in Elementary Education. She has proven herself a leader as she has progressed through various roles at both the Early Education and Childcare Center and Imajine That. Jessica started her career at the Early Education and Childcare Center in 2006 as an Executive Director; by 2011 she was overseeing six Boston Schools as the Boston Regional Director and was also responsible for New Business Development. In 2012 she joined Imajine That, her passion to provide the best education to children is clear in successfully rolling out programs, and overseeing the growth of the business. Under Jessica's leadership, Imajine That has opened Extending Learning Day Programs and Family Engagement Preschool Centers in the Lawrence and Boston Public Schools.  Jessica has developed various corporate partnerships as well as grown Imajine That by 110% in 2013. She not only continues to grow herself and her teammates in the workplace, but she takes her skills to a national level as well. Jessica has presented at numerous trainings both locally and nationally for US Department of Education and Early Reading First Conferences in New Orleans and Texas, to company trainings in both Lawrence and Boston.
Director of Finance and Development
Michael Luciano


mike@susanvibe.com
Michael Anthony Luciano is a social entrepreneur, with a diverse background including sales, culinary arts, social media marketing and real estate development. Mike's various skills reflect his constant craving to know more. Pursuing his passion early in his working career; Mike rose through the culinary ranks as he climbed from the dish pits into the trenches as a line cook and eventually rising to the rank of sous chef. The skills learned in the kitchen including dedication, communication, organization and attention to detail helped to mold him into the businessman he is today. After conquering the many challenges of the culinary world, Mike made a drastic career change and decided to move into sales. Two years in sales added some more crucial skills to Mikes repertoire including prospecting, time management and active listening. These skills helped Mike to grow his book of business over 80% over his tenure. Currently Mike holds two roles working under social entrepreneur, Susan Leger Ferraro's, Vibe Inc. as the Director of Development for Imajine That and G3. Mike leads both companies social media marketing and brand development. Mike also is the Director of Experience for Peace Love Happiness LLC real estate group. This role includes guest relations and services, property management and real estate development.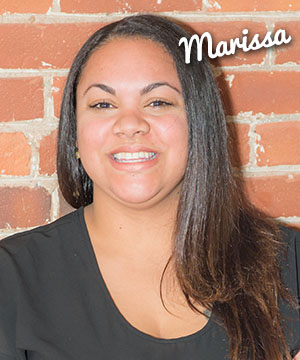 Regional Director Imajine That Extended Day Program
Marissa Underwood


marissaunder@imajinethat.com
In 2005 at the age of 16 Marissa started her journey in early childhood as a teacher assistant in a childcare center in Somerville Ma. From 2005 -2011 Marissa continued to develop her passion and skill level obtaining her CDA, as well as greatly assisting two preschool classrooms through the NAEYC Accreditation process. Leaving this program to further her education and leadership goals, Marissa decided to support the growing need for childcare within her family providing/running in-home child care for close family and friends in the year 2012. This allowed Marissa to also be more hands on with her own 4 amazing children ranging at the time from infancy to five years. In 2013, Marissa was offered a fulltime lead teacher position at a childcare center. In 2015, Marissa concluded the journey through daycare and joined the Imajine That team as the Extended Day Group-Leader and quickly made her way to Director of the Imajine That After School Program at UP Dorchester. Marissa is still a resident of Somerville, Ma. with her beautiful growing family, and cannot wait for the many more journeys she has ahead of her within the Imajine That team.
---