Compass training programs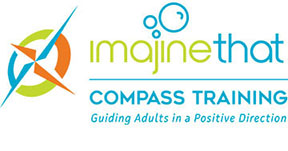 WHAT IS IMAJINE THAT COMPASS?
Professional Development for Early Education and Out of School Time Educators. We are National Trainers that provide various industry based trainings, education, workforce development training, coaching, mentoring and support to improve the skills and transform the perspectives of educators, centers and schools to support the needs of the children they educate.
Purpose:
Compass trainings are engaging and relevant - based on current research and best practices. These trainings maximize your resources to expand the knowledge, skills, and tools you need to do your best and improve outcomes for children, strengthen your program and support families.