INFANT, TODDLER & PRESCHOOL CLASSROOMS IN LAWRENCE, MA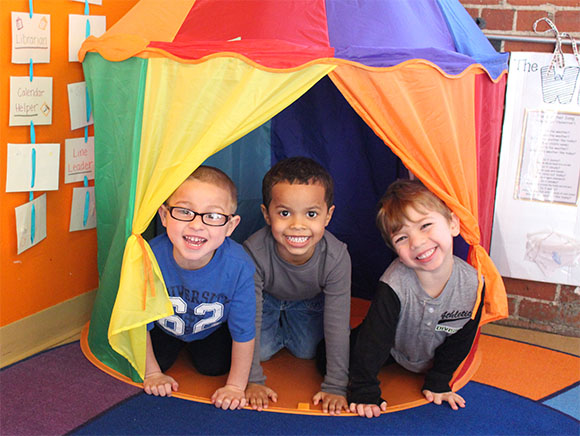 Our unique approach to education and learning has many components to stimulate the growth of children. We integrate our small group instruction with our hands-on interactive museum environment to support classroom learning. Our programs will build skills such as gross motor, creativity, social emotional, fine motor, inquiry, math and literacy.

Curriculum
Our goal is to give children the foundation for educational success. We offer our own comprehensive curriculum that supports the MA frameworks and public school alignment with the Common Core Standards. We also utilize the state approved preschool curriculum that utilizes WGBH award winning series Between the Lions and Peep in the Big Wide World to support the literacy and STEM experiences for children. Our daily instruction includes the crucial social and emotional foundations to support the development of the whole child.

During curriculum time, the children will be taught all major aspects and lessons in both English and Spanish. Spanish immersion programs will support the language development and skills to ensure success as they graduate the program.
Benefits of Enrolling in ITU
Small classroom size
Located inside children's museum
Bilingual classrooms
Free membership for the family to Imajine That
Discounted birthday parties at Imajine That


These great friends visit our programs in LPS and BPS three days a week.  They work side by side with the students to support the development of language and literacy skills. Who doesn't love to learn through play?
Our Educators
Our Educators are creative, enthusiastic, loving and passionate about early education. They seek to develop an eagerness for learning in children and are certified by the MA Department of Early Education and Care (EEC). Each Educator is trained in CPR and First Aid, and are continuously improving skills through mentor coaching and trainings through our Compass training program.